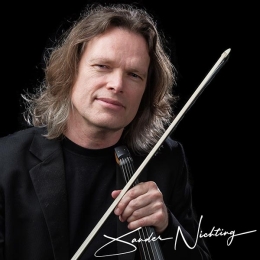 Xander Nichting
"Every violinist started with classical music, so did I."
I think every violinist started with classical music, where reading sheet music was the central part of the education.
That was the same for me.
But as a dyslexic, I always had difficulties with sight reading and had to learn to play by heart as much as possible.
When I got introduced to the violin style of Stephane Grappelli, Svend Asmussen and Helmut Zacharias, there was no sheet music, everything was done by ear.
This gave me a LOT of freedom, which eventually lead me to creating an improvisation method for classical trained violinists, who feel improvisation is "out of the comfort zone"
.Would you want to change that just like I did?
Learn in just a few days what I mastered over many years.