When should we tune our violin?
If you play violin it is important to learn how to tune it.
This should be done each time before you start playing.
Depending on the type of strings you use you will need to tune more or less, or with steel strings your violin might stay in tune quite well.
Mostly we use a fine-tuner for the E-string as it is (mostly) a steel string.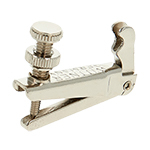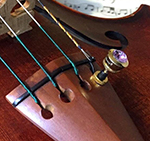 Steel strings react more quickly to any adjustment, making a fine-tuner (on the tailpiece) necessary.
There are tailpieces that have 4 fine-tuners built in, making tuning very easy.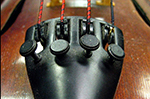 How to tune our violin.
To tune a violin we have the tuning pegs and the fine-tuners.
If you don't have fine tuners for the G, D, or even A-string, all should be done with the tuning pegs, which can be quite challenging in the beginning.
Basically (with fine-tuners) you would have to first use the tuning pegs to get as close to the pitch as possible.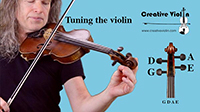 The fine-tuning can then be done with the fine-tuners.
The Video
It is always the best to show this in a video, here you go: